Packaging in e-commerce: Roles, responsibilities, best practice
20-11-2018
E-commerce has given shoppers the ability to purchase products on demand and at competitive prices. According to 2017 data from eMarketer, e-commerce is currently responsible for 10% of all retail sales, and will grow to nearly 15% by 2020. Smithers Pira forecasts that the overall market for e-commerce packaging will grow rapidly in the coming years – expanding at a compound annual growth rate of 14.3% from 2017 through to 2022.

Packaging has long served as a major champion and differentiator for brand marketing on the shelf, yet it has been an overlooked area of e-commerce marketing, with much of the focus being put upon sales and advertising. Customers who receive attractive looking packaging from a brand are much more likely to share their purchase on social media, giving invaluable free publicity as well as loyalty from that customer.

The increase in packaging from e-commerce comes with challenges. As policymakers and consumers both seek the most environmentally-friendly solutions, how do packaging companies achieve the perfect balance of goods arriving in a pristine condition, with minimum economic and environmental cost?

Educating consumers to reduce, reuse, dispose and recycle packaging from e-commerce goods they receive is a growing priority.

EURACTIV invites you to this Stakeholder Forum to discuss roles, responsibilities and best practice in e-commerce packaging.

Questions will include:
- Can packaging facilitate the growth of e-commerce?
- Is 100% recyclability of e-commerce packaging achievable?
- How are consumers influencing packaging developments? What role for consumer incentives?
- What is the definition of "appropriate packaging"?
- What role for innovations in the industry?
Supported by: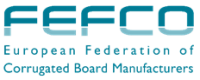 Speakers
Sarah Nelen, Head of Unit of Waste Management & Secondary Materials, DG ENV, European Commission
Davor Škrlec MEP, ENVI Committee, European Parliament
Samuel Laurinkari, Head of EU Affairs,
eBay
Maurits Bruggink, Secretary General, EMOTA
Isabel Rocher, Head of e-commerce Solutions, DS Smith

Moderator
Frédéric Simon, Energy & Environment Editor, EURACTIV
Schedule
17:00 – 17:30 Registration
17:30 – 18:00 Introductory speaker statements
18:00 – 19:00 Open discussion / Q&A
19:00 – 20:00 Networking reception
Related article
The European Commission has started gathering views from EU member states, the packaging industry and online retailers ahead of a comprehensive review of EU rules on packaging waste, part of efforts to boost reuse and recycling rates by 2030.
Highlights video