The future of work in the EU - Challenges in a fast-changing world
08-07-2021
WATCH THE RECORDING HERE


The way we work, and our societies more broadly, are undergoing fundamental transformations in a context of globalisation, demographic changes, and the rapid advance of technologies.

The COVID-19 crisis has accelerated the journey towards digitalisation forcing companies to adapt the skills of their workforces to ensure they can keep up with technological developments and a changing labour market. While the health crisis has deepened some challenges in the labour market, new opportunities present themselves for growth and job creation.

Artificial intelligence is one of the technologies driving workforce transformation. While its full potential remains untapped, these technologies are becoming increasingly capable of performing sophisticated tasks and assisting workers across all sectors of society. To anticipate and adjust for future shifts in the workforce, there is an increasing need to advance skills acquisition and training. The private sector has a key role to play in addressing workforce challenges by leveraging the insights and capabilities of AI, while governments have an indispensable role to play in keeping social considerations at the core of the discussion on workforce development.

An inclusive digital economy, increased investment, better active labour market policies and making sure nobody is left behind are examples of how to move forward. This first EURACTIV virtual conference of the 'Future of Work Lab debate series' will focus on the challenges the EU is facing in creating new employment opportunities and helping its workforce acquire the skills necessary to benefit from those opportunities.




WATCH THE RECORDING HERE
Supported by: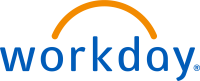 EU Transparency Register: 021253717373-58
Panellists
Katrina Leitane, President of the SG "Decent work for young people and inclusion of NEETs through NRPs", EESC
Eva Kaili MEP, Member ITRE, European Parliament
Scott Marcus, Senior Fellow, Bruegel
Michael Freytag, Europe Public Affairs Manager, World Employment Confederation
Mark Judd, Vice President, HCM Product Strategy, EMEA, Workday


Moderator
Jennifer Baker, Journalist, EURACTIV

Schedule
15:00 – 15:05 Welcome
15:05 – 15:15 Panellist statements
15:15 – 16:10 Discussion and Q&A
16:10 – 16:15 Closing statements

Related article
EU lawmakers should make sure they see the full effects of technological change on working patterns before they regulate them, as we are likely to see a continued shift towards remote and flexible employment, policymakers said at an event hosted by EURACTIV on the future of work across the bloc.